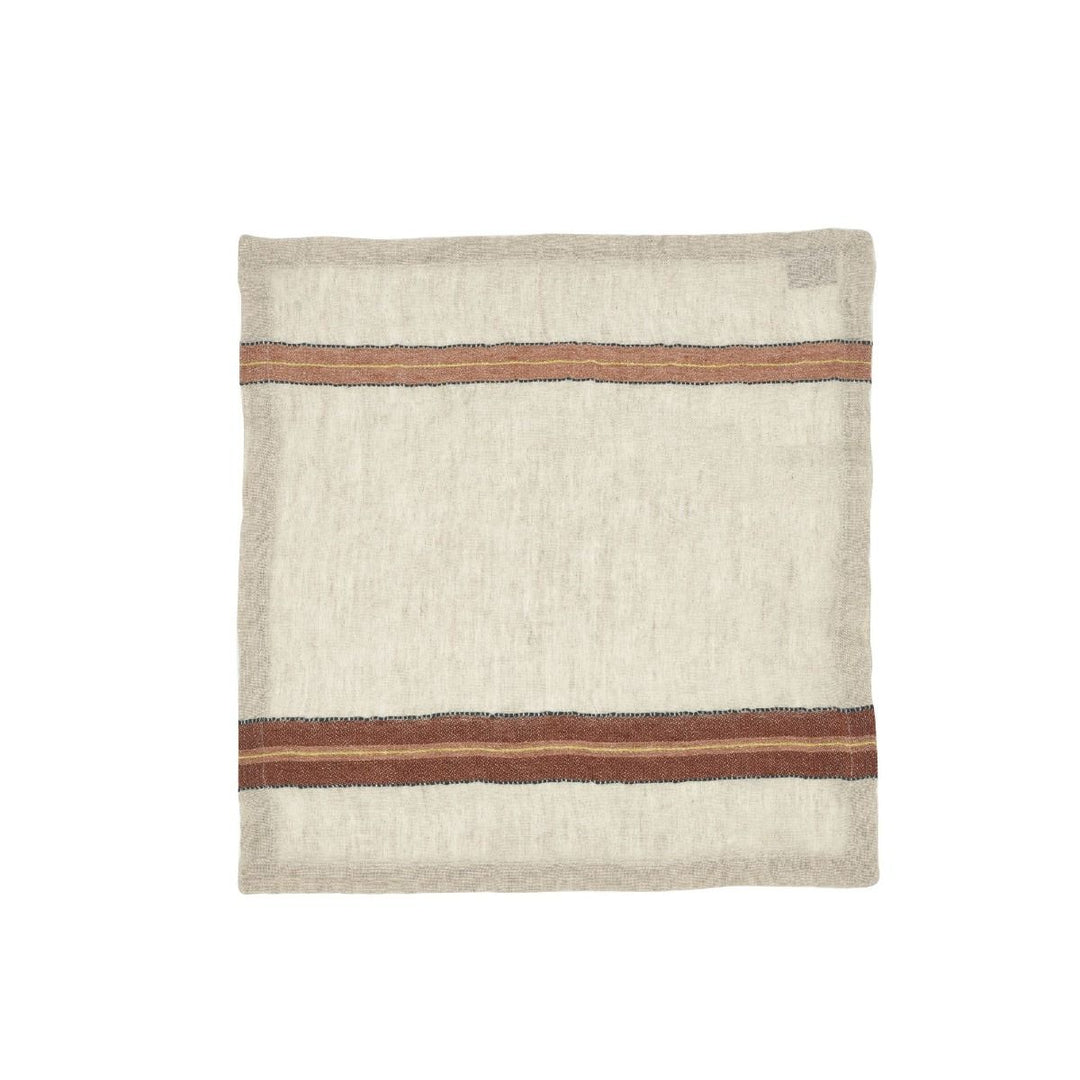 Banks Stripe Napkin S/4
---
A table covered with linen, becomes an element to be admired. It can be very sophisticated, well-ironed, with matching napkins. Or perhaps you choose a washed look that's casual and relaxed. There is something for every taste, for every season.
Each napkin is made with pride by Belgian weavers who have been producing linen from generation to generation, for over 150 years.
Can be washed or dry cleaned with confidence. For best results, the following care is recommended:
Unfold your linens completely before washing.
Do not overload the machine.
Wash your linens at max. 40°C / 104°F.
Use a mild soap. Avoid chlorine bleach.
If possible, line dry, it's best for linen and the environment.
If using a tumbler, dry on medium heat, do not over dry.
Iron with steam on slightly damp linen (best the inside of the fabric).
Dimensions - 16.5" x 16.5"